Holidays raise fire danger in your home
Just a few days before Christmas in 1990, a Christmas tree in a Canton home burst into flames. The man tried to pull the burning tree out of the doorwall in the back of the home. The tree wedged in the doorwall and ignited nearby combustibles, quickly spreading the fire. He and his wife tried desperately to get their children out safely, but seven people died in that fire.

Protect your family from 'silent killer'
Often times overlooked, the home fire safety alarm system is not complete until you have added carbon monoxide alarms to the plan. In addition to the numbers of carbon monoxide poisonings in the home, there are also many treated for the poison's flu-like symptoms.
Often termed a "silent killer" because you can't see, smell or taste it, carbon monoxide does its work throughout homes in America. The flu-like symptoms usually hit the entire family if a leak is in the home, and it can even lead to a sleepy, uncaring attitude in higher concentrations. The colorless and odorless gas can cause brain damage and even death if left unchecked.
Carbon monoxide is the byproduct of incomplete combustion of fossil fuels, such as the natural gas that you may use to heat your home, dry your clothes, cook your food and warm up your water through the hot water heater. Normally, these gases are vented outside and exhausted properly, but a leak or lack of maintenance may be a recipe for tragedy.
A recent survey of people who have installed carbon monoxide alarms found that 15 percent of them believed that the alarm lasts forever, whereas they typically last for just under 10 years. An additional 18 percent believed that carbon monoxide alarms are only needed for those families that have a gas-fueled furnace, and another 44 percent did not have their heating systems serviced annually.
The good news is that an annual inspection is easy to schedule, and is typically done prior to the heating season in the fall of each year. Additionally, carbon monoxide alarms are readily available, fairly inexpensive and are easy to install in your homes. Some alarms mount on the ceiling of your home, while others plug in to electrical outlets. It doesn't matter which you choose as carbon monoxide weighs about the same as the air in your home. There are alarms that have both smoke and carbon monoxide sensors in them, and they do cost a bit more. If you have purchased one of these units, make sure you explain it to your family so they understand it and are ready to respond.
After the installation, the units should be tested monthly and the batteries should be replaced annually. As with smoke alarms, they should be discarded after about 10 years and replaced with a new unit. Technology changes and the older parts have often reached their expected use and are ready to be retired.
In the fire service, we pride ourselves on being ready to respond on a moment's notice. To give your family the extra time they need to escape from a dangerous situation, install and maintain smoke and carbon monoxide alarms throughout your homes. Make sure you test all alarms in your home on a monthly basis and change batteries annually.
Tom Kiurski is training coordinator for the Livonia Fire Department.
More Needless Fire Deaths
I am blessed and cursed to find out about the causes of fatal fires in our country. Any person can do this, but it is my job to study them and report the lessons back to the citizens in an effort to better protect them. Most of them are needless deaths that could easily have been prevented; about 3,000 U.S. citizens die each year in fires. They usually die in small numbers, which doesn't tend to raise too much public interest. Unless you happen to be me.
Recently, a 57-year-old man died when he was overcome with smoke in his home. Investigators determined that the fire began when he fell asleep while smoking. His body was found at the end of a sofa, next to his slippers, a blanket, an ashtray and plenty of cigarettes. There was also evidence of alcohol consumption, possibly affecting his behavior.
In 2008, U.S. fire departments responded to an estimated 114,800 smoking-material fires similar to this one. These fires resulted in an estimated 680 civilian fire deaths, more than 1,500 injuries and $737 million in direct property damage. Not surprisingly, mattresses and bedding and upholstered furniture are the items most commonly ignited in these fires. If you smoke in the home, use a large ashtray that will hold the cigarette even if you light it and forget about it. Never smoke in bed or when you are taking medications that will make you sleepy.
In Massachusetts, a 71-year-old woman and her 72-year-old husband died of smoke inhalation due to a fire in their oven. The oven was used for storage, and it was inadvertently turned on before the items were removed. The woman died at the scene, and her husband died later after being admitted to the hospital.
There are many things that enter homes, and many different places they can be put. They definitely should not be placed in heat sources, or within three feet of potential ignition sources such as oven, stoves, furnaces, portable space heaters and fireplaces.
In Washington, a 59-year-old man died as a result of injuries he sustained escaping from a fire in his home. The fire started in the living room, where an extension cord was run under a carpet. The cord lost its insulating cover after years of the friction of walking over it in a high-traffic area. The heat from the cord ignited the rug and flooring before spreading from there.
Extension cords are meant for a temporary use, powering an item that should be used for a limited time. They should never be used as permanent wiring, run under carpets or rugs and hung over nails or hooks. If you need more outlets, contact an electrician.
Most people are complacent about fire hazards in their home. They get caught up in the daily routines they have established and take little time to consider fire safety. Learn the lessons of these folks, and practice fire safety in your home.
Tom Kiurski is training coordinator for the Livonia Fire Department.
By Tom Kiurski
Guest Columnist
Smoke detectors, sprinklers and doors save lives in dorm fires
Recently, researchers from the National Standards and Technology have been testing fire safety in college dormitories. Their research indicates that the correct combination of automatic fire sprinkler systems, smoke alarms and closed doors provide enough time and conditions that are safe enough for firefighters to perform their job effectively without undue hazard.
The experiments were conducted in a university dormitory scheduled to be demolished at the University of Arkansas in Fayetteville, Ark. The building will be replaced with a high-rise building on the campus.
Fires create many potentially fatal hazards, including high heat, lack of visibility and the accumulation of toxic gases. Those gases may be visible or invisible, and are hard to detect when the students might be asleep. In addition to monitoring thermal conditions and visibility, the researchers also measured the oxygen, carbon monoxide and carbon dioxide levels to determine the chances of survival on the fire floor.
The rooms used in the experiment were furnished as typical dorm rooms are, including clothing, books and furniture. Smoke alarms were installed in the rooms and the hallways. The smoke alarms activated within 30 seconds of ignition of a trash container in a dorm room, which was the cause of the test fires.
The first two experiments were conducted with the dorm room door and windows closed. In both test fires, the hallway remained tenable, which would allow other students to exit safely past the room of origin. Other fire experiment rooms had automatic fire sprinklers installed. The automatic fire sprinklers activated within two minutes after ignition. In these experiments, tenability was maintained in the dorm room and in the hallway.
Other experiments were conducted with the door of the dorm room left open and no fire sprinkler suppression system. In these fires, the tenability limits were exceeded in the dorm room and the hallway quickly.
These experiments show the value of having numerous fire protection features in a building working together. While I know that not all college dormitories are sprinkler-protected, I am hopeful that the colleges of today are certainly making efforts to get there.
One piece of the puzzle that all college dorm rooms do have is the ability to compartment the fire. This includes sleeping with bedroom doors closed, and keeping doors to the hallway closed at all times. This helps to block the spread of fire into the hallway, making it untenable early on in the fire.
Your children have a lot on their minds when they go away to college. Their life experiences may not have included surviving a fire situation. They may still feel the invincibility that many teenagers feel. Make sure you are there to help give your children the best chances of success and survival in their futures.
Tom Kiurski is training coordinator for the Livonia Fire Department.
Fire safety: It's so simple a child can do it
I have been stressing fire and life safety through this column for quite some time now. With apologies to the caveman commercials, I titled this column "Fire safety - It's so simple a child can do it!" I do not mean to imply that a comprehensive safety plan is an easy thing to do. What I have found is three great examples of three very young children who acted appropriately in a stressful situation and are heroes - at least in my book!
My first hero is a 12-year-old boy named Kenneth, who was at home in his bedroom one afternoon. His baby sister was napping in her bedroom and his mother left some food cooking on the stove and stepped out of the house. (The mother is NOT a hero of mine.) Kenneth heard the smoke alarm sound, as smoke was filling his house. He turned off the burner to the stove, grabbed his younger sister and ran to their neighbor's house. He was outside the home, tears filling his eyes, as fire units arrived at the smoke-filled house. He had to be thinking he lost his mother, but she showed up a bit later and the family was reunited.
My second hero is a 9-year-old boy named Tristin, who was at his grandmother's house with his 2-year-old sister. When he couldn't find her, he checked outside in the pool. After seeing his sister in the pool, he pulled her out and began performing CPR to try to save his sister's life. After a few minutes, she began to breathe on her own. Young Tristin told responding firefighter/paramedics that he learned the CPR techniques from a television show.
My final hero is from New Hampshire, and this incident just happened in July. Ten-year-old Dylan was playing at home when he noticed his younger brother's lips start to turn blue and he appeared to be in great distress. He couldn't breathe because he had put a marble in his mouth, which blocked his airway. Dylan's father is a firefighter, and he taught Dylan how to perform the Heimlich maneuver. Without delay, he jumped into action and the marble came shooting out of his brother's mouth.
I am quite sure there are many youngsters out there who would also make my hero list should the opportunity arise. We need to take the time to go over emergency actions with our families when the opportunity arises. It may be after a television show or movie that shows an emergency situation, a real- life family emergency or an emergency that strikes a family member or friend. It may not even be related to a real emergency; it can be practiced because it is important. Plan ahead what numbers need to be called to initiate the emergency services here in Livonia, how to contact family and neighbors to get immediate needs taken care of, and where you can sign up for a first aid and/or CPR class.
Tom Kiurski is training coordinator for the Livonia Fire Department.
Don't make your home so secure it's dangerous
The feeling of being safe and secure is something we all want. If we go back to our college coursework, this very basic desire is one we must feel comfortable in before we can turn our attention to other facets of life. Some people take that too seriously and can create some unseen risks in the process.
Let me relay the story I was told by a "big-city" firefighter. An elderly homeowner witnessed a man steal her neighbor's purse. Fearing for her own safety, she installed numerous locks, grates and security devices in her home so that she could again feel safe and secure at home.
Months later, a neighbor called the fire department for a smell of smoke in the neighborhood.
Fire units responded to find smoke coming from a chimney in the middle of summer. Feeling this was odd, more fire units were summoned, while the firefighters on scene began their investigation. Knocking and screaming didn't arouse anyone inside to open the door so they could search for an unwanted fire. Faced with roll-down security shutters, grates and locks, the task of making entry began. Some worked on the front door, while others went around the house, looking for an easier way to make entry into the home.
This very time-consuming task now complete, firefighters entered the house and quickly extinguished a small, smoldering fire. They also found the body of the elderly occupant of the home, barricaded behind the security systems designed to ensure her safety.
While we enjoy one of the safest cities in the country - one of the reasons I choose to live here - we all have a concern about crime.
In coming up with the correct level of security, don't follow the example of the person whose story I just told. Did she even understand about escaping in a fire emergency or was she so worried about keeping people out that she didn't even think about it? Did someone not consider this when installing the system in her home?
There are plenty of products out there that can add a level of security to your home, but consider emergency escape before you make your purchase.
Case in point are door locks that need a key to open and close from both sides. In an emergency, you don't want to have to go back toward a fire to get a key to leave the building.
Another example is security grates that cover windows. How will you escape in an emergency? They make them with panic buttons located inside the house that can be activated to release the locking mechanism.
A safe and secure home is something we all want. Just remember safety "from the inside" as well as safety "from the outside."
Tom Kiurski is training coordinator for the Livonia Fire Department.
What influences youth fire-setting behavior?
The Federal Emergency Management Agency (FEMA) did a study called "Youth Fire-setter Prevention and Intervention," published in 2011. This study states there are four common factors that influence fire-setting behavior among children and adolescents. The thought is that parental intervention can be a key to avoiding this behavior, and this report gives us the information we need to keep our children away from some of these factors. Keep in mind, most people are curious about fire at a young age. It becomes a problem when people intentionally set fires that cause damage.
The first factor identified is easy access to ignition materials. When a child can easily discover the ignition source and how to obtain it, that can prove deadly. This is usually matches and lighters, but can also include pilot lights, space heaters and other less obvious sources. I remember asking my son (when he was in the third grade) how easy it would be for him to get matches at school. He quickly responded back that it wouldn't be a problem. Many kids he knew could easily get them from home because they knew where they were stored.
The second factor that can influence fire-setting behavior is a lack of adequate supervision. I know that we can't watch over our children every second of every day, but we need to know what they are doing and where they are at all times with adult supervision nearby. I recently read of a woman who lost her two children, ages 6 and 2, in a fire that happened when she left the children unattended as she left to work an eight-hour shift.
Third, a failure to practice fire safety can lead to problems. Young children often lack an understanding of the dangers associated with fires. In many cases, funneling the curiosity with fire into a healthy respect for fire, armed with knowledge about the dangers associated with it, can move a child into becoming a fire-safety advocate.
Finally, children today have easy access to information on the Internet, which can glamorize the use of fire. There is information on designing explosives, how to do tricks with fire and other such stunts. Technology has made media available to youth on many dangerous and often illegal activities.
Knowing these factors, you can now arm yourself on how best to prevent fire-setting by children and adolescents. Be sure to include them in any and all fire-safety behaviors in your home, such as designing or updating your family escape plan, picking an outside family meeting place and the monthly testing of smoke alarms in your home. They may also be able to help you change out/install new smoke alarms, carbon monoxide alarms and blow out candles after dinner. There are plenty of family friendly fire-safety video pieces on the fire department page of the city website so please check it out.
By Tom Kiurski
GUEST COLUMNIST
Tom Kiurski is training coordinator for the Livonia Fire Department.
They're still dying — at a rate of 3,000 per year
As the title suggests, they're still dying. Each year, approximately 3,000 U.S. citizens die as a result of fire. As you probably know by now, most of these deaths are preventable with some common sense and advanced planning. The deaths I present to you are designed to show you how to avoid some of the situations that these folks found themselves in.
First, we head to Iowa, where a man on home oxygen died in his home, along with his wife, from a fire caused by careless disposal of smoking materials. Investigators determined that the fire started in the living room recliner chair where the man often sat during the day. They believe the man fell asleep while smoking. When he woke, he made his way to the kitchen and investigators believe he may have tried to fight the fire himself since water was flowing from the kitchen sink where he was found. There was only one smoke alarm in the home and it was not installed. It was found in a pile of materials under a table on the floor.
Obviously, you should not smoke while on home oxygen. Besides the health risks, oxygen increases the combustion process, spreading fire faster than normal in the oxygen-rich atmosphere. Upon awakening, you should leave the building and call the fire department from outside the home. While the kitchen was a little distance from the living room, the smoke was built up to a high level, which overcame the man. The smoke alarm should have been installed on a ceiling or high on a wall to give early warning of fire where smoke collects at high levels in the home.
Over to North Carolina we head, to look at the cause of death of a woman in a wheelchair. It was determined that the fire began when an electrical cord was run under a carpet and a loveseat. The wear on the cord went undetected until it finally gave off enough heat to ignite the carpet and start the fire. When firefighters arrived, there was so much heat, smoke and fire that the victim could not be reached until the fire was knocked down.
The lessons here are not to run electrical cords of any kind under rugs. The friction from normal walking breaks away at the insulated covering, leaving exposed wires to heat up the rugs placed over the cord. If the cord were exposed, any wearing would be easier to notice.
In Kentucky, a man died from an electrical fire. Piles of clothes were left on a power strip. Over time, the heat produced was able to start the clothing on fire. There were smoke alarms in the living room, hallway and bedroom, but none of them had batteries.
In this case, the heat from electricity was not given enough air space to dissipate the heat, as it is designed to. The heat was transferred to the piles of clothing when it then reached a high enough temperature to break out in flames. The smoke alarms need power to run, and the batteries in every one of the alarms were missing.
There are very few new and exciting ways to die from fire. They are the same ones, repeated about 3,000 times per year. Learn from them and live a safer life.
Tom Kiurski
GUEST COLUMNIST
Tom Kiurski is training coordinator for the Livonia Fire Department.
Kitchen fires - fight or flight?
By Tom Kiurski
GUEST COLUMNIST
What if you turned around in your kitchen to look at your recipe, and the pan you are cooking in caught fire? Would you grab the burning pan and head outside, or would you use water from the nearby sink to douse the flames? Actually, both of those options are wrong, and could put you and your home at risk. The safest response to a small pan fire is to slide a tight-fitting lid over the pan and turn off the heat to the burner.
Cooking fires are the leading cause of home fires in the United States, and you need to know how to respond to them if the situation should arise. The four things you want to quickly determine are:
What is burning?
Is the fire small enough to fight?
If you decide to fight the fire, do you know how to put that fire out, and
Are you confident in your abilities to fight the fire?

Back to the original scenario, and why both options are wrong and potentially dangerous: If you grab the burning pan and start to head outside with it, the air movement will cause the flames to move toward your body, probably burning your hand and arm and causing you to drop the burning pan inside the home, further spreading the fire.

The second option of using water to douse the fire is wrong because you never pour water on a grease fire. This causes a fire to spread because water is heavier than the grease, so it goes to the bottom of the pan. The heat causes the water to turn to steam, lifting the burning products up and over the pan and onto the cooking surface.

The first item to determine is what is burning. If it is grease or oil from cooking, it is a flammable liquid fire, and water should never be an option. Take a look at the fire and decide if it is small enough to fight. The rule of thumb is if you can name the item burning, such as the pan, the toaster or the garbage can, you may consider fighting the fire. If it is beyond the one item you can name, it is probably too big for you to fight.

If you decide to fight the fire, you need to know how to put that type of fire out. This means that you have to determine which class of fire it is categorized as, and you need to know if you have the means to put that type of fire out. The three main types of fires are: ordinary combustibles, flammable liquids and electrical equipment, and each one must be fought with different types of extinguishing agents.

Finally, you need to determine if you are confident in your ability to fight the fire. This means making sure you have the first steps completed, and that you have been trained on what to do. In addition to sliding a lid on a pan fire and turning off the burner, you may also use a charged fire extinguisher with at least a "B" rating. Keep in mind that during this stressful event, you will need to make sure everyone is aware of the fire, evacuating the house and calling the fire department.

Tom Kiurski is training coordinator for the Livonia Fire Department.
Smoke alarms can be lifesavers
By Tom Kiurski GUEST COLUMNIST As I search the stories from around the country, there are some that bring out great lessons for us all. One such story has to do with smoke alarms and the state of Iowa. It has to do with how working smoke alarms saved 12 lives in less than three hours.

Here is a sampler platter for summertime safety

With plenty of fresh air, warm temperatures and free time, summer should be a great time to be a child in Livonia. Injuries can happen so let's take a few minutes to reduce our risks of unwelcome mishaps during the summer months.
Bike riding, skateboarding and in-line skating are all ways kids can spend time during the summer. Make it a rule to wear protective gear when involved in these activities. Studies indicate that approximately 80 percent of all head injuries to bike riders could have been prevented with a helmet. Bike riders should ride on the right side of the road and avoid riding at night.
Always take advantage of restraint systems when traveling in the car. Motor vehicle crashes are the leading cause of unintentional injury-related deaths for children, killing 33,000 and injuring another 2 million each year in the United States. They are easy to use and just take a second to click in place. Children under the age of 12 should ride properly restrained in the back seat of the vehicle.
Gasoline is used in our lawn care equipment, but has the ability to spread a fire very quickly once ignited. Store gasoline outside the home if possible, and high on a shelf in a properly labeled container. Before fueling, take your lawn equipment into an open area. Before refueling, turn the equipment off and let it cool down completely.
Fireworks cause thousands of injuries serious enough to require emergency room treatment every year. As you might have guessed, those injuries occur mainly in the summer months. The best way to enjoy fireworks safely is to attend an outdoor public display such as the one at Livonia Spree.
Never leave children unattended while they enjoy the vast amounts of water we have available for recreation here in Michigan. Children have drowned in just a few inches of water so always be aware of children and water. Home pools should also have gates, a handy telephone, a few items to reach for or throw to someone in trouble and at least one set of adult eyes. On the lakes, a properly-fitted life jacket should be required. We have all heard too many stories of people drowning where life jackets were available but not used.
If you will be doing any camping this summer, start with a flame-retardant tent and keep it well away from the campfire. Keep someone in charge of watching the campfire and cooling it down at the end of the night. Keep a bucket of water and a shovel near the campfire pit to control any possible problems. Inside the tent, use only battery-powered lanterns and flashlights.
Your Livonia firefighters hope you have a safe and healthy summer. Please feel free to contact us about any of your summer safety concerns. By following a few basic rules of safety, your summer activities should bring your family a season full of enjoyment.
Tom Kiurski is training coordinator for the Livonia Fire Department.
The fire-safe thrill of the grill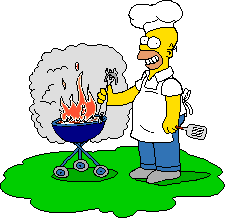 Nothing says summertime in Livonia like the smell of a family barbecue in the air. After the long, cold winter we just experienced, Livonia residents are ready to get together and have a good time, but there are some precautions you must take before lighting up the grill.
U.S. fire departments respond to an average of 7,700 home fires involving grills, hibachis or barbecues per year. These fires start an average of 3,200 structure fires and 4,500 outside fires. These 7,700 fires caused an average of 13 civilian fire deaths, 120 reported injuries and more than $70 million in direct property loss — all of this from that innocent-looking barbecue in your yard!
As you might have guessed, we are in the prime season for grill fires. Two-thirds of all grill fires occur between May and September. The majority of grill fires that subsequently set fires to homes are predominantly (81 percent) gas grills. The main problems with gas grills are leaks or breaks in the gas lines that spread fire to unwanted items. Remember to keep the top of the grill open until you are sure that it has been lit. Those who enjoy the use of charcoal grills usually set fire to homes when the grill was placed too close to something that could burn.
The leading area of origin for outdoor fires that spread to structures is in a courtyard, terrace or patio. This is where most of us like to do our grilling so it comes as no surprise. A problem can occur if it starts raining. Many will move the grill to a covered area, and this is likely to become a recipe for disaster. Moving the grill too close to the house to take advantage of the eaves or inside the garage should be avoided. Since we are grilling in the nicer weather, keep a garden hose handy.
From the time the grill gets fired up until it has completely cooled down, the grill should be watched by an adult. Children will play and have fun, and may not pay much attention to the grill. Pets can also get involved with the children so keep a watchful eye on them as well. Gas grills should be inspected periodically for any cracks or leaks in the gas lines, and be aware of the gas smell that may indicate a leak. A simple solution of dish soap and water can be sprayed on the lines to help visualize any leaks. Charcoal grills should be soaked with charcoal lighter fluid only, and it should never be reapplied once the fire has been lit. Wait until the coals have completely cooled down before disposing of them.
The outdoor grill should be enjoyed as a summertime staple. With a little bit of prevention and common sense, you can make your outdoor feasts more enjoyable.
Tom Kiurski is training coordinator for the Livonia Fire Department.
Keep fire safety in mind as you clean out flooded basement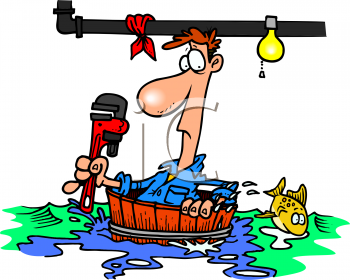 Like so many of my neighbors, my basement flooded last week. We landed in Atlanta for vacation, got the flooding message as we landed, got return tickets and came home early the next morning. Water came in. We pumped out. We carried out wet things. The water stopped coming in. We continued carrying wet things out. We dried things, pitched things and had many questions.
We went to the meeting on the flood and found out how it all came about. We listened, understood and learned a lot about the system, and went home. Many people had it far worse than we did. I feel bad for the many things people lost. We lost many things as well. In the process, we realized how much "extra" stuff we had accumulated.
While I certainly wouldn't put us in the category of "hoarders" or "pack rats," we just had accumulated many things over 27 years of marriage, 24 years in our Livonia home and 21 years with our son and 19 years with our daughter.
In trying to put a positive spin on our situation, I told our family that this can be looked at as a "rebirth of our fire- safe basement." I often preach about fire safety in our home, and the accumulation of combustibles in our basement was not quite as fire safe as I would have liked.
I have been in some homes that had so much accumulated "stuff" that we found it difficult to navigate around. Sometimes this was with our medical equipment and stretcher, and sometimes it was in smoky, hot fires. Accumulations are an easy place for fires to start, and they spread the fire faster.
Our basement now is much "lighter." I am sad about some of the things that we have lost, but am also relieved that we got rid of so much accumulation is a short period of time. It has also spurred us on to do more cleaning out. We are in the middle of our "rebirth."
I have dried out many things that I didn't want to throw out. So far, every article I saved from fire magazines I searched and found online. I now have a file on my computer that holds most of those articles. I had some textbooks that I had saved from some of my college classes that I took in the 1980s. I still chose to save my "Fire Related Human Behavior" textbook, which I still refer to. I dried it out and it will continue to be in my basement as a reference. I believe that you will be able to find many of your articles, recipes and books online, too.
I sympathize with my fellow neighbors who lost things in the flood of 2011.
As we put our basements back together, keep fire safety in mind. Do we really need every masterpiece that each child has created over the years?
Avoid excess accumulations, store valuable things on a higher shelf and check your basement smoke alarms and carbon monoxide alarms.
Tom Kiurski is training coordinator for the Livonia Fire Department.
Keeping up on fire deaths can break your heart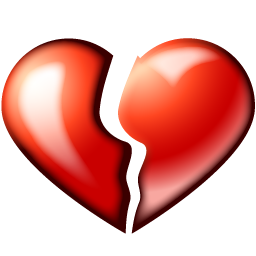 By Tom Kiurski
GUEST COLUMNIST
I read up on fire deaths in the United States with hopes of learning safety messages to pass on to you. Many times, there are important lessons to be learned. Many times, the needless loss of life just breaks my heart. The following stories are real heartbreakers so take the time to learn their lessons.
Our first story comes from Virginia, where an early morning fire blocked the primary escape path out of the single-family dwelling, killing two people and injuring 11. There were no smoke alarms in the home (there's lesson No. 1), and the family used only the kitchen door to enter the house. The front door was in a living room that was converted to a bedroom shared by five boys. The door was locked, blocked and never used (lesson No. 2).
Since this fire started in the kitchen, their primary escape route was cut off. The parents awoke and went to the back of the house in the girls' area of the house. The father broke a window and was able to get eight children out. The mother was hurt and walking around the neighborhood, not knowing where to go (another lesson about meeting places here). The cause of this deadly blaze was a pan full of food and oil left burning on the stove after everyone went off to bed (still another lesson).
Our next story happened in Illinois, where a fire started in the basement bedroom and killed a man and a boy living there. It seems they were unable to escape because the front door had an interlock device on it, whereby the front door is locked with a key from the inside as well as a way to work the lock with a key from the outside (lesson here). While trying to escape, they made it to the door but did not have the key and were overcome by heat and smoke and died just one door width away from safety.
This home was also without a working smoke alarm (another lesson, right?), and was started by an open flame that was too close to the bedding on the bed (again, another lesson). This may have been because the boy was playing with matches or a nearby candle that was too close to the bed.
A Wisconsin woman fell asleep while smoking in a chair. She awoke, but only made it as far as the kitchen before collapsing. Can you come up with a lesson here all by yourself?
There aren't that many new and exciting ways to die from fire. It is the same ones, repeated over and over, approximately 4,000 times per year in the United States alone. Take a few minutes to go over this information with loved ones, plan ahead for how you would escape your home if hit by a fire, and install and test plenty of smoke alarms in your home.
Tom Kiurski is training coordinator for the Livonia Fire Department.
Here's how you can help to prevent arson fires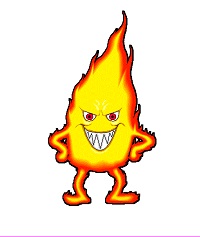 By Tom Kiurski
GUEST COLUMNIST
In the small community of Coatesville, Pa., more than 70 arson fires were set between February 2008 and March 2009. Coatesville has just over 11,000 residents, and the arson fires took the community by surprise. The fires caused more than $3 million in damages, left more than 100 people homeless, and resulted in the death of a resident and injuries to eight firefighters. These arson fires robbed the community of its valuable assets, lives and property. It can also result in declining property values, increased insurance premiums and a loss of business revenue.
At the national level, more than 210,000 intentionally set fires occur each year. These intentional fires account for 13 percent of fires responded to by fire departments, kill approximately 375 citizens, injure another 1,300 and cause more than $1 billion in direct property loss each year. The 2011 Arson Awareness Week campaign is being called "Working Together to Extinguish Serial Arson." This national effort allows us to be aware of arson and how to avoid becoming a victim of this crime.
Juveniles are responsible for the majority of arsons in the United States. These youngsters typically have matches or lighters in their possession and time on their hands. They usually strike in their own neighborhoods. Knowing this, let's take a look at some of the things you can do to stop this from happening to you and your neighbors.
First, since they usually live in the neighborhood they set fires in, they do not want to be recognized. Make sure you have some motion-sensor lighting outside your home that will come on if they move in close to your home. Keep your shrubs and trees trimmed so that they have no easy hiding spots. In addition, keep combustibles away from your home. Most juveniles do not carry fuel to start the fire with; they look for the yards that have plenty of it on hand.
Talk to your neighbors and keep watch of each other's homes. Let them know about vacations, people who may be stopping by and emergency contacts of people to call if you see suspicious activity around their home. It may be an immediate 911 call if the situation warrants it, or a call to a relative if you want to know about someone pulling up to the home.
Finally, test and maintain all smoke alarms in your home, make sure you have a fire extinguisher and know how to use it and develop and practice a home fire escape plan for your family. Have a predetermined outside family meeting place, and call 911 from outside the home.
Tom Kiurski is training coordinator for the Livonia Fire Department.
Too many ignore potential fire hazards in their homes
By Tom Kiurski GUEST COLUMNIST I came across a Canadian survey of what items people have on their spring cleaning lists. While fire safety may not be high on the list of respondents, spring (along with every other season) has some safety issues that should be addressed. What items would make your list.

Apartment fire is a reminder to take care while cooking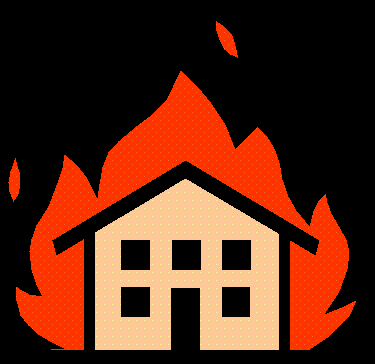 By Tom Kiurski
GUEST COLUMNIST
Livonia firefighter/paramedics responded to a fire in an apartment that started in the kitchen last week. The fire was caused by unattended cooking by the occupants. The fire was quickly extinguished by firefighters, but not before it caused considerable damage. What can we learn about cooking fire safety for those who live in apartments?
Cooking is the No. 1 cause of home fires and home fire injuries in the United States, according to the National Fire Protection Association (NFPA). Two-thirds of home cooking fires started with the ignition of food or other cooking materials. Frying food poses the greatest risk of fire, while unattended cooking was the leading contributing factor in cooking fires. It is important to stay near the kitchen when cooking so that any mishaps can be quickly identified and remedied. I understand that we occasionally have to change music, get mail and other tasks, but bring a kitchen towel, spatula or hot pad to remind you to get back to your kitchen as quickly as possible.
The other main concern in this apartment fire is the very nature of apartment living. They say a chain is only as strong as its weakest link, and the same can be said of fire safety in an apartment. You can be very conscientious, but if your neighbor engages in risky behaviors, you could also be put at risk. Be active in your apartment community and look out for your neighbors. Your management may be responsible for working smoke alarms, but if you fail to test them and inform the manager of problems, then you may be without the protection they offer.
The protection they offer is only time. Hopefully, the time they give you will be enough to safely escape with your family, but every one of us must take fire alarms seriously. Too often people will "wait and see" or "check it out" before leaving the area, but many times this decision can be deadly. Don't waste time when the alarm sounds.
The apartment was in a multi-story building. Those of us who live on upper floors have additional issues to discuss when thinking about emergency evacuation. If the main door leads to a hallway full of smoke, then close the door and make plans to use the emergency escape that you have identified in your home escape plan. Hopefully, you have already decided which window in your apartment is the safest to escape from. If you have an escape ladder, this is the time to use it and climb to safety. If not, find a window that has a soft landing area under it, like grass. If you must escape out the window and you don't have an escape ladder, fully open the window and straddle it. Then lower your body to full arm's length before dropping to safety. This may sprain an ankle (or worse), but it is better than remaining in an apartment that is threatened by fire.
Take a few minutes right now to test the smoke alarms in your home. Bring your family members with you so they are reminded of the sound of a smoke alarm that is in the alarm mode. Discuss your fire escape plan and practice the plan.
Tom Kiurski is training coordinator for the Livonia Fire Department.
Kids under age 5 have greatest risk of dying in a fire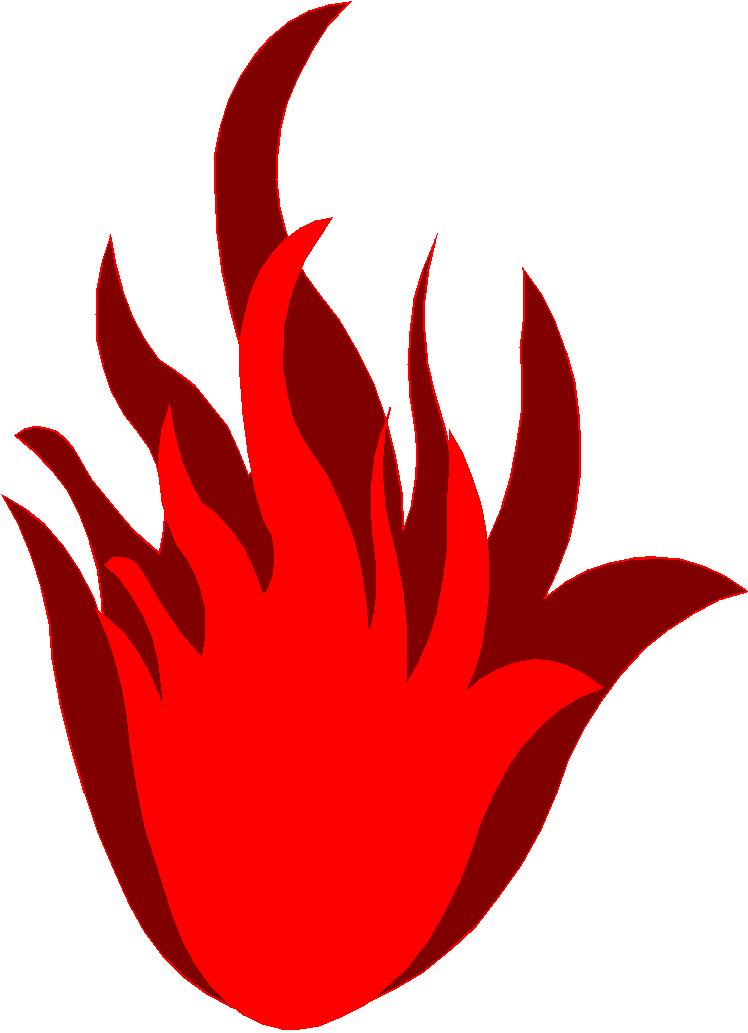 By Tom Kiurski
GUEST COLUMNIST
If your home calendar looks anything like ours did when our children were younger, there were activities going on almost every day that required us getting our children somewhere. Sometimes we stayed, sometimes we didn't, sometimes there was homework or a special project, but a big part of our life was devoted to our children.
While the sports and studies are great things to be involved in, we also need to give our children extra attention when it comes to fire safety awareness.
A report recently released by the United States Fire Administration has some alarming news: 53 percent of children dying in fires from 2004-07 were younger than 5. This represents a 2-percent increase from previous studies. The report cited that a big contributing factor to children younger than 5 having a higher risk as compared to the general population was their inability to escape from a fire by themselves. This is why it's important for parents of young children to ensure that part of their home escape plan includes assisting children in escaping from a fire.
Even though they are sleeping in a room with a window nearby doesn't mean that they have the strength and dexterity to open it, take out the screen and escape out of the window. You have to show your children what to do and be absolutely certain in your mind that they will do the right thing if necessary. If not, then an adult in the home should be assigned to get them out if at all possible. If you can't make it due to heat and/or smoke, then go outside, check the family meeting place and head to the window from the outside and see if you can get to them while someone is calling the firefighters — don't be afraid to scream for help in an emergency.
Youngsters may not sense danger in the same way as adults. They have a limited ability to react quickly and properly in an emergency situation, and they have little control over their environment. This can increase their risk of death and injury in a fire situation.
Tell your children not to be afraid of firefighters if they come to get them during a fire emergency. When children are scared they often hide, and a firefighter crawling with their full protective gear on can be considered scary unless taught otherwise. There are plenty of images on your computer of firefighters in full gear, or feel free to stop by any of your Livonia fire stations.
Teach your children to get down low and crawl when in a building that has high heat levels and/or smoke in it. The coolest, cleanest air is down low so crawling to an exit makes good sense. Firefighters in full protective gear crawl to stay in lower heat levels where visibility may be better.
Children should also be taught what a smoke alarm sounds like when it is signaling an emergency.
None of the items mentioned in this article take long to accomplish, and they can even be a fun family event that can be practiced together.
Tom Kiurski is training coordinator for the Livonia Fire Department.
The Good, the Bad and the Ugly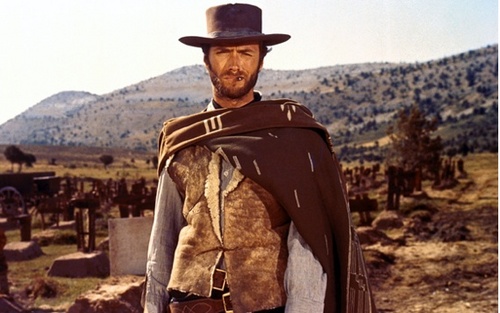 By Tom Kiurski
GUEST COLUMNIST
I'm sure many of you may remember the classic movie starring Clint Eastwood called The Good, The Bad and The Ugly. It is a spaghetti western classic featuring bounty hunters, buried gold and more double crosses than most people can count. When I read about recent fires, I can probably categorize some of them as "the good," some as "the bad" and some as "the ugly."
Starting off with the good, we had an elderly man who uses a wheelchair in a nursing home in Arizona who had his bedding catch fire. The fire sprinkler operated as intended, confining the fire until firefighters could arrive and rescue the man and completely extinguish the blaze. The alarm that sounded when the sprinkler was activated gave the firefighters an early notification of the fire. In Colorado, a four-story hotel was full of guests when a candle in a guest room ignited a nearby shirt, which then spread the fire. This fire was also controlled with a single sprinkler head, keeping the damage limited to just $10,000.
The bad behaviors of children are my next category, and the result is plenty of damage and the deaths of three children. In the first incident, a 3-year-old girl died in a fire that started when she and her 6-year-old brother were playing with a lighter in the basement of their Indiana home. In Alaska, two 5-year-old boys with a history of fire play were left alone and started numerous fires, killing one of the boys and a 15-year-old sibling. The fire destroyed the home.
The ugly category is reserved for those who should have known better than to behave in the manner in which they did. Our first story comes from Pennsylvania where a father and son brought a vehicle's fuel tank in the house for repair. They placed it, with gasoline still in it, within three feet of the operating kerosene heater. Next up is an Ohio woman who placed a portable space heater pointing at her feet and the couch. No surprise here that a fire started when she left the room and forgot about the space heater, which was too close to the couch. Our final ugly contestant is three elderly women who shared a home. One woman was on home oxygen for a medical condition, and all three women were smokers. If you weren't aware that oxygen intensifies fire, as in that flame from a cigarette, it does just that. Two of the three women died in that fire.
Fire departments in the United States respond to approximately 1.3 million fires each year. These fires kill more than 3,000 civilians, injure more than 17,000 and leave more than $12.5 billion in damages. Take the few minutes necessary to ensure you have working smoke alarms and a home fire escape plan that everyone in the home is familiar with and has practiced in the past six months. Give any actions like those mentioned above some thought before going ahead with them. If it sounds unsafe to you, it probably is.
Tom Kiurski is training coordinator for the Livonia Fire Department.
Be aware of hotel, motel fire safety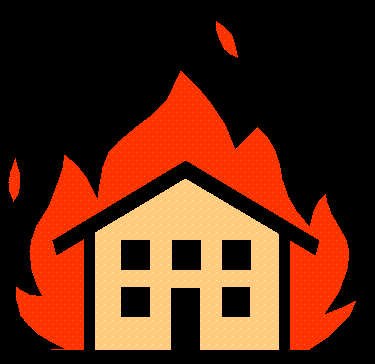 By Tom Kiurski
GUEST COLUMNIST
I think most of us have stayed in hotels and motels before. They may have varied from very nice places to a place to rest overnight without amenities, but there are plenty of them out there to fill the need. What you may not know is that U.S. fire departments respond to an average of 4,000 reported hotel and motel structure fires each year.
On average, one of every 12 hotels or motels reported a structure fire each year, but most of them were minor. About two-thirds of them were confined to the object of origin, and only about 10 percent spread beyond the room of origin. Armed with the National Fire Protection Association's report on hotel and motel fires, let's take a look at how we can be safer when staying at these establishments.
Most fire deaths came from fires started in guest rooms. While only a small percentage of fires started in guest rooms, those fires caused three-fourths of the deaths and half of the injuries in hotels and motels. Very few deaths have occurred in properties in which automatic sprinklers were present so you may want to consider this when booking your next room.
The leading cause of hotel and motel structure fires was cooking equipment. Your Livonia firefighters have responded to numerous small fires in microwave ovens, toasters and the like. Whether the food is prepared in a commercial kitchen or available to guests as part of a continental breakfast, cooking is the leading cause of fires in buildings.
Hotels and motels are not your home, and you are not as familiar with the layout as you are your own home. With this in mind, look out of the door to your room and plan an escape path in case of fire. While most of our directions start from the elevator, you should not consider this in your escape plan. Fire alarms usually render the elevators inoperable so consider the nearest stairway and see if you have another stairway in the opposite direction in case your nearest stairway is blocked by fire or smoke. Look for signs that mark the door as an exit, note how the door is different than room doors, make sure they open and make sure they provide an unobstructed path out of the building.
If you wake to an alarm, listen carefully as many alarms are vocal and give instructions to guests based on the type of alarm and your proximity to it. If there are no directions given, you must assume the worst. Fires need your immediate evacuation so quickly grab your room key, car keys and a coat and follow your exit path to outside safety.
While fires in hotel and motels don't happen to most of us, it is best to be prepared for this event, in case it does happen to us. Only through proper planning do we stand our best chance for survival.
Tom Kiurski is training coordinator for the Livonia Fire Department.
Working smoke alarms make the difference between life, death
This time, it happened in Phoenix, Ariz., in early March of this year. Another smoke alarm and another life saved. We have been telling everyone who will listen about the importance of having working smoke alarms in the home, and here is an example of how it made a life-and-death difference.
A 66-year-old Phoenix woman was asleep in her home when the loud warning noise of her smoke alarm awakened her at about 1:30 a.m. The woman, who lives alone, woke to find smoke and fire surrounding her and actually saw flames on the bed in which she was sleeping. She took fast and appropriate action and got out of her home quickly and is alive today because of it.
While she did manage to escape, it was an extremely close call. The woman suffered from fire-singed hair and burns to both her hands. The woman did not realize that she was burned at first, due to the excited state she was in by narrowly escaping death. It wasn't until a few minutes passed before she assessed her condition and found the burns to her hands. Based on the damage to the home, fire department spokespersons estimated that she was just minutes away from losing her life.
This fire could have taken a much different course. The presence of smoke alarms makes a difference, but only if the smoke alarms are in good, working condition. To make sure your smoke alarms are operational, test them once a month and change the batteries once a year. If your smoke alarm is more than 10 years old, it should be removed and replaced with a new unit. The year of manufacture must be printed on the unit in large numbers. If you don't see the date, then replace it with a new one because it is more than 10 years old. The year the date law went into effect was 2000.
The smoke alarm will hopefully get your attention and/or wake you up. That is part of the battle. The rest is to make sure you take appropriate action. This means escape, and you must know how to get out of your house through every exit and emergency escape, like windows. You should plan to make your way out through smoke, which is hard to see through and difficult to breathe. There is no time for wasted movements. Planning for this type of emergency in advance allows you to discuss who is leaving, who is going to the kids' rooms to get them and where the family meeting place will be, no matter which way you use to get out of the house.
Here is yet another example of a life saved due to the activation of a smoke alarm. Do you have smoke alarms in your home? Do you have at least one on every level in the home? Have you tested them recently, and are they under 10 years old? If you answered yes to the above questions, you have armed yourself with the best chances of survival in the event of an unwanted fire.
Tom Kiurski is training coordinator for the Livonia Fire Department.
Don't wait for the beep; test now!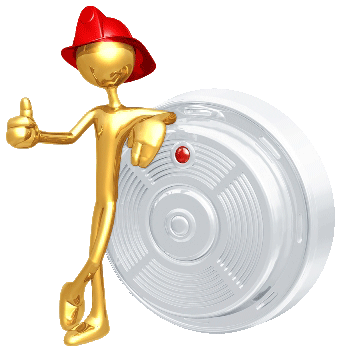 Beeping noises are designed to get our attention. Whether they come from alarm clocks, cooking timers, telephones, car horns, washers or dryers, they all cry out for us to stop what we are doing and focus our efforts on the beeping noise. The beeping noise that smoke alarms emit is also designed to get your attention when they need a new battery, but why wait?
Most U.S. homes have smoke alarms, but most Americans don't test them as often as they should. The National Fire Protection Association (NFPA) recommends testing smoke alarms at least once a month. However, when more than 1,000 adults were randomly surveyed by phone, fewer than half said they tested their smoke alarms every few months or sooner. Further, only 42 percent had two to three smoke alarms in their residences, and most of them lived in single-family homes. It is advised that you have at least one smoke alarm on each level of the house, including the basement and outside of sleeping areas.
We also have to be aware that smoke alarms have an expiration date. The alarms tend to be more prone to malfunctions and false alarms when they are more than 10 years old. The year of manufacture should be clearly listed on your smoke alarms, and if it is not, they are probably more than 10 years old and in need of replacement, as the requirement for manufacture dates on smoke alarms took effect in the year 2000.
To find out just how important smoke alarms can be, you can look at the circumstances of a Joe Stevens earlier this month at his home in Lancaster County, S.C. On a Friday morning, Mr. Stevens said he woke up at 5 a.m. and started fixing breakfast. He heard a smoke alarm on the other side of the house and went to investigate. He walked to the other side of the house and saw the bedroom on fire.
Just two weeks earlier, Mr. Stevens went through the house with his granddaughter, who is a firefighter. Upon seeing no smoke alarms in the home, they went to the store, purchased three smoke alarms and installed them. Mr. Stevens believes that without the smoke alarms, he and his family may not have been able to get out of the house before the fire consumed it.
This would seem to be a perfect time to spend a few minutes making sure you have enough smoke alarms in your home and test them all to make sure they work. Make sure the battery has been replaced in the past year. Now, take them down or open them up and find the manufacture date and make sure each alarm is less than 10 years old, or it needs to be replaced. Finally, spend a few seconds dusting the inside of the alarm with a feather duster to keep it clean. Let's learn the lesson on having several working smoke alarms from Mr. Stevens.
Tom Kiurski is training coordinator for the Livonia Fire Department.
These home fire stories are unbelievable but true
In this column, I write about many of the safety aspects of our lives that are highly important but often overlooked. Fires do not strike us very often, and many are handled while they are small. Add to that the way the movie and television industry downplay fires, and it is understandable that it may not be your highest priority.

Vehicle fires common, but they can be deadly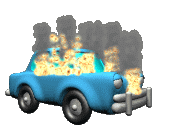 Vehicle fires are a very common sight. While fires in vehicles are frequent, they are usually put out very quickly, with minimal disruption to our daily lives.
The National Fire Protection Association calculates that fire departments respond to an average of 287,000 vehicle fires per year. These fires caused an average of 480 civilian fire deaths, 1,525 civilian injuries and $1.3 billion in direct property damage annually.
The statistic that seems hardest for most people to believe is that vehicle fires kill 480 civilians each and every year. Most adults can sit in the driver's seat and touch the windshield and three windows. How do we die in vehicle fires? In some cases, the crash may have rendered us unconscious. In other cases, the car is damaged and the doors are unable to open and the glass is tempered and may be laminated to make it stronger. If your vehicle is on fire, forget what is in the car and make getting you and your passengers out safely the only priority.
Although only 14 percent of the U.S. population is between the ages of 15 and 24, this age group accounted for a full 25 percent of the people killed in vehicle fires, giving them a risk of vehicle fire death nearly twice that of the general population. This group also had the highest risk of vehicle fire injury.
Looking back to when I was in that age group, the most important possession I had was my vehicle. I was more likely to take a chance on injury while trying to extinguish my car if it was on fire. This seems to be a "guy thing," as nearly 80 percent of deaths and injuries in vehicle fires involved males. The point in all this is to make sure your driving-aged children know that vehicle fires are quite common, and if they are involved in a vehicle fire there are certain actions that need to be taken and discussed to lessen their chances of death and injury.
The first action involves safely pulling over to the side of the road where the car is not likely to be hit and the vehicle's occupants should be safe while getting out of the vehicle. Place the vehicle in "Park" and turn off the engine. Leaving the engine on can continue the flow of gasoline from the tank by the fuel pump. The next action is to make sure the occupants can get out. Once everyone is out of the vehicle, call the fire department to put out the fire. I have seen many people with burns on their hands who tried to open the hood themselves prior to our arrival. If there is a fire under the hood, it is a pretty safe bet that the metal nearby is also hot.
Stand well away from the vehicle while awaiting the fire department. It is common for bumpers and struts (used to assist in opening and keeping open the liftgates and hoods) to explode when exposed to fire. Many firefighters have been injured by this explosion.
Possessions aren't worth risking your life for. Vehicle fires are an inconvenience for us all, but far better to be inconvenienced than recuperating in a hospital bed.
Tom Kiurski is training coordinator for the Livonia Fire Department.
Test your knowledge of fire safety in this real-life scenario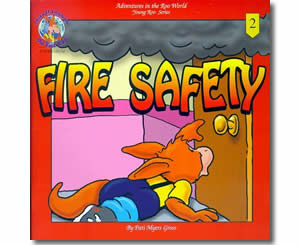 This month, a fire broke out in a house in Medina, Ohio. While a residential structure fire breaks out somewhere in the United States every two minutes, why is this one so special? This one gives me the opportunity to see what you know and how much you have learned about fire behavior and fire safety since I have been writing these articles.
A teenager was in his bedroom in a house owned by his mother. He was smoking and playing video games while lying on his bed. He could not locate the remote control for his television set, and felt that it may have fallen to the floor and rolled under the bed. This young man had trouble seeing under the bed so he took his cigarette lighter and lit it. He then moved the lighter under the bed to illuminate the area.
We are not sure if the cigarette he placed on the bed caught fire first, or if it was the underside of the mattress where he was holding the flame near. Either way, the mattress is now on fire. As with most insulated material, it smoldered with little flame for some time. The family decided they would open the doors and windows, hoping to control the damage from the smoke by letting it out of the house. The rapid influx of oxygen to the smoldering mattress allowed it to break out in flames very quickly. The wind moved the heat, smoke and flames through the house very rapidly, starting a devastating fire that the mother and son would escape from. The three family dogs perished in the fire.
What have you learned so far? What were the inappropriate actions that led to this fire breaking out and spreading so quickly? Let's take a look.
If you allow smoking in your house, make it perfectly clear to the smokers that they must use large, sturdy ashtrays when smoking. The ashtrays should be large enough to hold the entire cigarette, in case it is forgotten and left to burn. Never smoke in bed, as that is too dangerous a practice in any home.
When looking in dark places, have several flashlights in the home that are easy to locate and have good batteries. This will eliminate the need to take a lighter and put it under the mattress while looking away from the flame.
If a fire does break out, limit the amount of oxygen to the area by closing doors to the fire room and house. Where there is smoke, there is usually fire. Be cautious and have your professional firefighters respond and remedy the problem. The first priority is to get everyone out of the house. Fires can spread quickly, and bring heat and smoke with them. Having a home escape plan and practicing it can save lives. Install and test smoke alarms in your home.
Hopefully, through this tragedy, we can all refresh ourselves about the steps necessary to limit damage in case a fire breaks out.
Tom Kiurski is training coordinator for the Livonia Fire Department.
Smoking fires decline, but don't let your guard down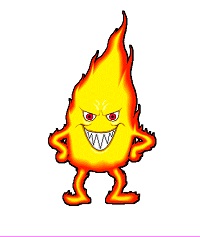 You see fewer smokers today than you did a decade ago. Bars and restaurants are now non-smoking as well. This means fewer fire deaths and injuries due to smoking materials. That is good news. But smoking is still a leading cause of fire death, injuries and causes of fire so we still need to be careful.
There are other reasons why smoking fires are declining. The effect of standards and regulations that have made mattresses and upholstered furniture more resistant to cigarette ignition is one of them. Another reason is the fire-safe cigarettes that are being regulated in many states and should be in all states by late 2012. Fire-safe cigarettes are intended to snuff themselves out if not puffed on as the burning reaches one of several "speed bumps" in the cigarette paper. Smoking fires still are responsible for 115,000 fires each year in the United States, and result in about 650 civilian fire deaths, 1,500 civilian injuries and $737 million in direct property damage.
The risk of dying in a home structure fire caused by smoking materials rises with age. Approximately 40 percent of victims of fatal fires caused by home smoking materials were 65 or older, while this age group is less likely to smoke than younger adults.
If you smoke in the house, have plenty of large, sturdy ashtrays. The ashtrays should be heavy enough to avoid tipping over easily, and should be large enough to hold an entire cigarette in it if it is lit and forgotten. If the ashtray is too light, it will tip over easily and allow the hot embers to fall in upholstered furniture, and if it is too small, the cigarette will burn down and fall off the ashtray and onto the surface if forgotten. Many take to the garage to smoke, but you still need to use an ashtray in the garage and empty it the next day when the ashes are completely cooled down. We have responded to many fires caused by peopleemptying hot embers into the garbage, which later bursts into flames.
Avoid smoking in bed or when you are taking medicine that makes you sleepy. It is all too common of a scenario when a person is smoking in bed, falls asleep and the cigarette hits the bedding materials and starts a fire.
As always, it is very important to have plenty of working smoke alarms in the home to warn residents if a fire does break out in the home. Make sure they are tested monthly and fresh batteries are installed each and every year. Pick an easy date to remember to test the smoke alarms, like the first of the month when you change the calendar. Bring the family along so they are familiar with the location of the smoke alarms and get to know the sound they make when they are alarming. Then discuss the appropriate actions that every family member should do in case of fire in the home.
A little vigilance can help change habits, which make us all safer in the end.
Tom Kiurski is training coordinator for the Livonia Fire Department.
Educate your college student about fire safety
An off-campus apartment fire killed two Frostburg State University (Md.) students Dec. 3. They were living in an apartment off-campus. This apartment was part of a building that had a restaurant on the lower level and apartments to the rear and above the restaurant. The female victim was to celebrate her 20th birthday that day. She didn't celebrate.

Enjoy A Safe Holiday Season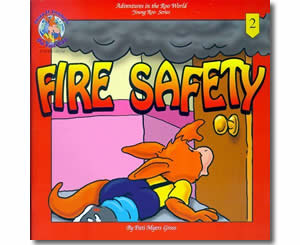 Winter holidays bring Livonia families and friends together to celebrate with each other. This also means a greater risk for fire. Twenty-five percent of home decoration fires happen in December. Following a few simple tips will help to ensure a happy and fire-safe holiday season.
When choosing holiday decorations, look for those that are flame-resistant or flame-retardant. This may mean a bit of looking at the fine print, but it is time well-spent when holiday dangers are lurking in your home. Some decorative lighting is meant for indoor use, and some for outdoor use. Make sure you use them the way they were meant to be used. Replace any string of lights with worn, cracked or broken cords. Use clips, not nails, to hang lights so that the cords do not get damaged during the season. Consider the traffic flow in your home and don't block exits with holiday decorations.
Candles are often used in decorating and to give the home a warm feeling. More than half of the December home decoration fires are started by candles. If you use candles, make sure they are lit and watched by adults, and are placed only in rooms where adults can easily keep track of them while entertaining. Keep candles away from any combustible materials so check for blowing drapes and other drafts before placing your candles. Keep the candles away from the main travel paths so children and pets will not accidentally bump into them. Place candles on large, sturdy holders and never allow candles in bedrooms, where they often start fires when occupants fall asleep. After lighting the candles, put the matches and/or lighters high up and out of the sight and reach of children.
Ask smokers to smoke outside. Most fire deaths are due to smoking materials, as these products tend to smolder for long periods of time before they break out into flames. This is often after family members have gone to sleep. Today, most smokers don't mind stepping outside to smoke. If you do allow smokers to smoke inside, have large, sturdy ashtrays for them to use and make sure you check carefully for dropped cigarettes before going to bed.
Give your home a quick check before going out and again when going to bed at night. While this is a good habit all year long, it is especially important during the holiday season. Check to make sure the stove and oven are turned off, all candles are out and turn off the decorative lights for the night.
Regardless of whether you use a real or artificial tree in your decorating, make sure it doesn't block the exits in your home, keep it well away from heating sources, turn the lights off when you leave for the evening or when going to bed and keep your real tree well-watered. For a demonstration on Christmas tree fire safety, go to the "Fire Department" section of the city website (www.ci.livonia.mi.us/) and find the "Christmas Tree Fire Safety" video piece under the "Educational Videos" heading.
When doing holiday cooking and baking, make sure you know where the fire extinguisher is and how to use it. Remember there are several ways to put out unwanted kitchen fires besides fire extinguishers. That can mean putting the cover or lid on a burning pot or pan; baking soda will also extinguish small kitchen fires.
Many of us look forward to the holiday season all year long. Let's make all the memories good ones by putting fire safety on the front burner.
Tom Kiurski is training coordinator for the Livonia Fire Department.
Another needless death can be blamed on lack of smoke alarms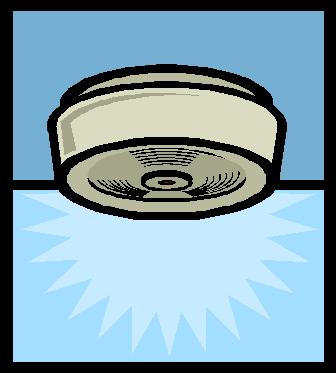 I just finished reading a report of a Louisiana man who died when a fire broke out in his home, killing him while he slept. This preliminary report shows that the home did not have smoke alarms anywhere in it. While we may never know whether a working smoke alarm would have made a difference in this particular case, it certainly raises the question. Statistically speaking, smoke alarms save lives!
Also on the statistical side of things, lighted tobacco products — mainly cigarettes — are the leading cause of residential fire deaths. Too often, a cigarette is forgotten on a couch cushion or chair and left alone to heat and burn the furniture. Another likely scenario is smoking in bed and falling asleep while the cigarette heats up the mattress and bedding.
Statistics tell us that cooking is the nation's leading cause of home fires and the resulting injuries. Most of us cook often enough to be very comfortable with cooking and doing some other task or tasks. This causes us to become complacent about cooking, forgetting the basic safety rules of not leaving cooking unattended.
Nationwide, alcohol consumption contributes to about 40 percent of all residential fire deaths. Alcohol can lead us into sleepiness, forgetting about any cooking or cigarettes left nearby.
Currently, we have a change of seasons going on, which brings about increased risks. More fireplaces, wood stoves and space heaters are being used to heat rooms or even homes. This gives fire more chances to break out in homes.
All of these items are common causes of fire in homes.
At the beginning of this article, we looked at how a fire started and a man died in his home. The home had no smoke alarms. It is important to have plenty of smoke alarms in the home, as 96 percent of us do. However, we need to make sure the smoke alarms are working, which means annual battery changing and monthly testing. If your smoke alarm is more than 10 years old, it should be replaced with a new one. You can tell how old your smoke alarms are by looking at the back of them. They should have a month and year that the unit was made if your alarm was manufactured since the year 2000. If you see no date on your smoke alarm, guess what? It is time to replace that smoke alarm.
Smoke alarms should be installed on every level in your home, including the basement. You should also have smoke alarms in bedrooms to give early warning to those who might be sleeping when a fire breaks out. Install smoke alarms on ceilings when possible. If that is not possible, install them high on the wall, but down at least one foot from where the wall meets the ceiling because a "dead air" space can be found in the corners.
While researching the above fire, I received notice of a fire that severely damaged a home in downtown Charleston, S.C. A working smoke alarm saved the four residents of that home.
Tom Kiurski is training coordinator for the Livonia Fire Department.
Use caution heating your home these winter months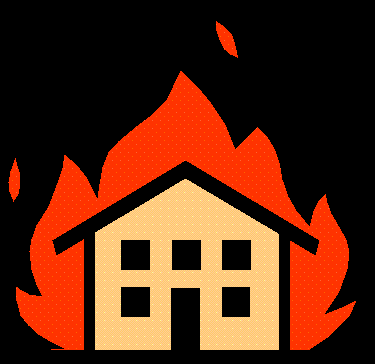 With temperatures dropping down further each and every night, many Livonia residents may be pulling out the space heater, turning the furnace up high and lighting a fire in the fireplace. This is also a great time to talk about safety during the heating season.
Some of the biggest problems we see during the heating season have to do with space heaters and extension cords. If you are going to use a portable space heater, check to see if it is compatible with the extension cord you plan on using, and don't put too many heaters into one extension cord. Remember to check the cord for any signs of fraying or cracks in the cover over the wires before using it.
There should be three feet of clearance between space heaters and anything flammable, like blankets, drapes or clothing. Use space heaters only in the room that an adult is in so they can supervise them. Many of the newer models have a "tip over" switch that turns the unit off in case it is accidentally bumped and knocked over. This is a nice feature.
I have seen fires break out when people put blankets and clothing too close to the space heaters with the intention of leaving them there for just a minute or two to heat them up a bit. All it takes is something to divert our attention, and the items are forgotten until a fire breaks out.
Chimneys should be cleaned and inspected every year, and keep combustibles three feet away from the fireplace when it is in use. Keep the screen closed to keep in any sparks or embers that may pop when burning, and don't burn anything other than wood in the fireplace. Burning wrapping paper and garbage can lead to a premature buildup of creosote inside the chimney walls, which can lead to a fire. You must also maintain the three-foot clearance from the front of the fireplace as well, as the heat coming out of the fireplace can cause a fire in combustibles placed too close.
The hard-working furnace also needs some maintenance to keep functioning properly during the long hard winter. Replace and/or clean filters as recommended, and have an annual inspection done. Since our natural gas-fueled furnaces can have problems over time, a carbon monoxide alarm makes great sense as well. Make sure you follow manufacturers' recommendations on the placement of these items, but test them monthly just as you should with your smoke alarms. Remember to replace the batteries annually, and practice a home fire escape plan with your family at least twice a year to keep the plan fresh in your minds.
Livonia can be a beautiful place in the winter months. When the fun is over, the snowmen are finished and the last snowball for the night has been tossed, you will want to head in to a nice warm home to enjoy the rest of the evening ... safely.
Tom Kiurski is training coordinator for the Livonia
Fire Department
.
Celebrate Thanksgiving safely by avoiding cooking fires
Each year, nearly 4,300 fires in the United States occur on Thanksgiving Day causing 15 fatalities, about 50 injuries and nearly $27 million in property damage. In fact, Thanksgiving Day fires in residential structures cause more property damage and claim more lives than residential structure fires on other typical days.

The more things change, the more they stay the same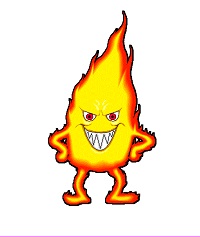 This month (November), way back in 1872, there was a fire in Boston, often referred to as the Great Boston Fire of 1872, not to be confused with the Great Chicago fire of 1871. This fire killed at least 20 people and destroyed 776 buildings.
"Boston's building regulations were not enforced. There was no authority to stop faulty construction practices." While our building codes today are much stronger, we have to look at the number of building alterations that affect our buildings that are not built to code. This usually results when handy people take on projects and do not pull building permits. Narrow stairways, partitioned off bedrooms in basements have all had me hoping there isn't a fire in those buildings.
"Buildings were often insured at full value or above value. Over-insurance meant owners had no incentive to build fire-safe buildings. Insurance-related arson was common." In today's economy, we still respond to many building fires that are set to relieve the owner of a large mortgage or to sell property that isn't moving at the desired speed. The fire in Detroit that killed Detroit firefighter Walter Harrison was intentionally set by an arsonist and he was paid $20 for doing so by the homeowner.
"Fire alarm boxes in Boston were locked to prevent false alarms, therefore delaying the Boston Fire Department by 20 minutes." We all know that fire alarm boxes are a thing of the past, and false pulls is the main reason. Way before phones were as common as they are today, we needed a way to notify the fire department of a fire, but we were stuck in a bad situation.
"A horse flu epidemic that spread across North America that year had immobilized Boston's fire department horses." Here is one issue that we have gotten past. Motorized apparatus has allowed us to make significant advances with our firefighting techniques and equipment.
"The number of fire hydrants and cisterns was insufficient for a commercial district." Here we have yet another item that we have pretty much gotten down for the better. Today, we make sure adequate water is available for firefighting purposes before the construction on the building begins. While there can be water main breaks or the isolated service breakdown like the one that happened a few years ago, those incidents are rare.
Much has changed from 1872. So much of it is for the better, but some of the items that were a problem back in 1872 are still a problem today.
Do what you can to limit your fire hazards in your home and your place of business. Have a fire escape plan and practice it with your family at least twice a year. Those timeless tips will help your family escape if they face an unwanted fire incident.
Tom Kiurski is training coordinator for the Livonia Fire Department.
Check your chimney before lighting log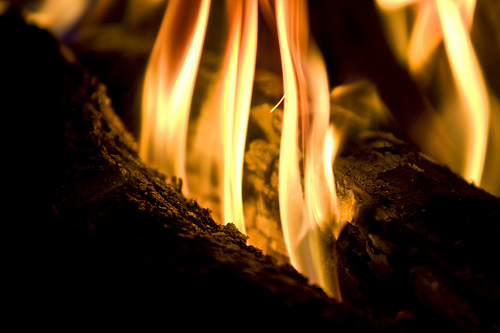 It is nearly that time of year when Livonia residents are thinking about relaxing to the sights and sounds of a fire in the fireplace. But before nestling in on a cold evening with your family and a nice fire, you should have your chimney checked out.
Every year, chimney fires cause millions of dollars in direct property damages across the United States. Fireplaces, chimneys and chimney connectors were responsible for 36 percent of home heating fires in the years 2003 to 2007, according to the National Fire Protection Association. In 2007 alone, fire departments in the United States responded to 66,400 home structure fires that involved heating equipment. The best way to keep from becoming part of this statistic is to have your chimney inspected and cleaned each year.
Cleaning your chimney reduces the amount of creosote within the walls of the chimney. Creosote is a black oily residue produced from burning wood that happens when a fire is lit in the fireplace. Left unchecked, creosote can build up to a thickness of several inches and can ignite and cause the lining of your chimney to catch fire. Compare that to grease that can build up around your stove. It makes it easier to ignite and start a fire, a condition you certainly want to avoid.
A fire in a chimney can burn for long periods of time before being detected. This high heat buildup may radiate to the attic in your home and start a fire there. Since most homes do not have smoke alarms in the attic, the fire can get a head start before being noticed by occupants or neighbors. This can be dangerous as time is your enemy when a fire breaks out.
The type of wood you burn in the fireplace plays a role in the buildup of creosote in the chimney as well. It is recommended that you burn hard woods, not woods that have high levels of sap in them, such as fruit trees. The wood should also be dry before placing it in your fireplace.
When lighting your fireplace fire, make sure you have an area around the fireplace that is clear of combustibles for three feet. This includes newspapers, seasonal decorations and anything else that can burn. Keep the wire mesh screen closed when burning, which will keep in any flying embers and sparks. In addition to this, keep the glass doors open if you have them. Always have adult supervision nearby when using the fireplace, and completely extinguish the fire before going to bed or leaving the home.
Do not use flammable liquids or accelerants of any kind when starting your fire, and avoid burning any trash in the fireplace. This can also lead to premature buildup of creosote inside the chimney walls.
Home heating fires peak between the hours of 6 and 8 p.m., but associated deaths do not peak until 2 to 4 a.m. This brings out the importance of having working smoke alarms and a fire escape plan that was prepared and practiced by everyone in the home.
Winters in Livonia can be beautiful. A relaxing evening at home with a fire in the fireplace is a treat. Take a few minutes now to avoid a possible chimney fire later.
Tom Kiurski is training coordinator for the Livonia
Fire Department
.
Be alert for mischievous jack o'lanterns this season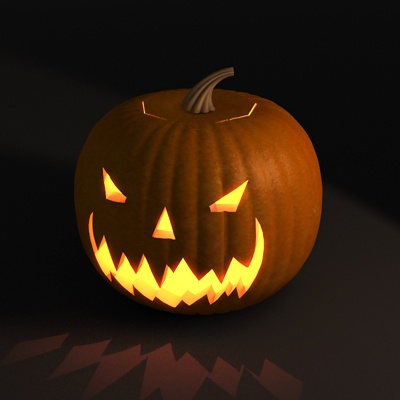 There was a house fire in Tucson, Ariz., recently, caused by jack o'lanterns. Now most of us do not believe that those mischievous faces that we carve on pumpkins can come to life and set a home on fire. However, this is what two adult children told fire investigators.
Carving pumpkins into jack o'lanterns is a tradition that goes way back. The story goes that turnips were first used, and a glowing coal provided illumination to the carved image on the turnip. This glowing coal was changed to candles at some point in time. I would like to change the candles to a variety of other illuminations that provide for a great effect.
I carve pumpkins every year, real and artificial. Some are simple, while some are quite elaborate. I have used candles in my creations when they go outside and well away from the walkway up to the house. They have served me well over the years, but candles must be taken very seriously. If you are going to use a candle in a pumpkin inside your home, make sure there is an adult in charge of the operation. They are responsible for lighting it, keeping an eye on it, and blowing it out when the celebration is over. Never assume that someone else has blown out the candle. If you are not sure, check it out yourself.
Next time you are pumpkin shopping, visit a Halloween store and check out the many ways to illuminate your creations. Glow sticks are great, in that they are available in so many colors, they store well and you simply snap them and they are good for the entire evening.
If you like the flickering effect, there are battery-operated flameless candles available. You simply turn the switch on and you have a very realistic flame, complete with flickering action.
There are also battery-operated lights that can go inside the jack o'lantern. Some lights simply light up, and that is a great way to start. Others have strobe effects that really draw attention to your pumpkin. Others have multi-color fade-in technology that goes through an array of colors by shading in and out. This provides a great effect and they are available at a minimal cost.
If you are carving with children, there are some tools that are not sharp. This gives young children the fun of carving without the large risk of using your sharp kitchen knives. Whichever tool you use, adult supervision is the key.
Hopefully, some of these ideas will appeal to you either because they are new and exciting or because they are a safer way to light up your jack o'lantern. Either way, enjoy the carving and Halloween season — safely.
Tom Kiurski is training coordinator for the Livonia
.
Smoke alarms, escape plans — a big part of your life safety team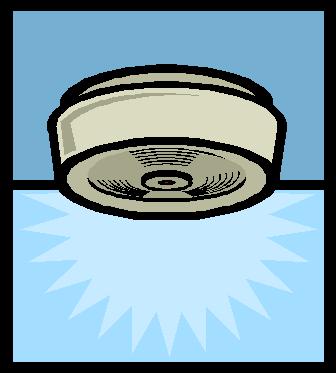 In Stuyvesant, N.Y., the Demarest family lived in their 110-year-old house, which they loved and enjoyed. Knowing the age of the home and that it was built without some of the modern safety equipment required in today's homes, they took it upon themselves to plan ahead in case of fire.
The house had plenty of working smoke alarms, and they regularly practiced fire drills with family members. One night last month, Kelly Demarest awoke to a smoke alarm going off. She put her plan into action by waking everyone else up, and they went outside and met at the family meeting place. Their home burned to the ground, and they were outside with nothing more than the clothes on their backs, but they are all alive because of the smoke alarms and escape plans.
When a fire breaks out, time is your enemy. Every second counts, and the fire builds and grows rapidly. Fires kill more than 3,500 Americans each year and injure more than 20,000 more. Just like the Demarest family, you must act quickly and leave the home. Don't waste time trying to save property. Things can be replaced - you can't.
Practice two ways out of every room in the home with every family member present. One way out is the door you used to enter the room, and the second way out needs to be planned. It is often times a window, but can everyone open the window and where does the window lead? Basement windows are often times too small to exit, and upper-floor windows might require an emergency escape ladder in the room to allow for a safe exit.
The family meeting place is an important landmark. With everyone going to the same place, it is easy to make sure that all family members are out and safe. This keeps family members from re-entering a burning building to look for someone who may already be outside. Tell the firefighters if someone is missing, as our protective gear is better suited to that environment than standard clothing. Rest assured, we will risk our lives to save those of your loved ones.
Never open doors that are hot. Use the back of your hand and feel the door as high as you can reach. If it is hot, use the second way out. If it is not hot, then carefully feel the doorknob, as metal tends to conduct heat faster than wood. If the door and knob are not hot, carefully and slowly open the door with your body pressed against the door. Look up from behind the door. If you see smoke pouring in, or the orange glow of fire, then push the door with your body until it closes. If there are still no problems seen in the The house had plenty of working smoke alarms, and they regularly practiced fire drills with family members. One night last month, Kelly Demarest awoke to a smoke alarm going off. She put her plan into action by waking everyone else up, and they went outside and met at the family meeting place. Their home burned to the ground, and they were outside with nothing more than the clothes on their backs, but they are all alive because of the smoke alarms and escape plans.
When a fire breaks out, time is your enemy. Every second counts, and the fire builds and grows rapidly. Fires kill more than 3,500 Americans each year and injure more than 20,000 more. Just like the Demarest family, you must act quickly and leave the home. Don't waste time trying to save property. Things can be replaced - you can't.
Practice two ways out of every room in the home with every family member present. One way out is the door you used to enter the room, and the second way out needs to be planned. It is often times a window, but can everyone open the window and where does the window lead? Basement windows are often times too small to exit, and upper-floor windows might require an emergency escape ladder in the room to allow for a safe exit.
The family meeting place is an important landmark. With everyone going to the same place, it is easy to make sure that all family members are out and safe. This keeps family members from re-entering a burning building to look for someone who may already be outside. Tell the firefighters if someone is missing, as our protective gear is better suited to that environment than standard clothing. Rest assured, we will risk our lives to save those of your loved ones.
The house had plenty of working smoke alarms, and they regularly practiced fire drills with family members. One night last month, Kelly Demarest awoke to a smoke alarm going off. She put her plan into action by waking everyone else up, and they went outside and met at the family meeting place. Their home burned to the ground, and they were outside with nothing more than the clothes on their backs, but they are all alive because of the smoke alarms and escape plans.
When a fire breaks out, time is your enemy. Every second counts, and the fire builds and grows rapidly. Fires kill more than 3,500 Americans each year and injure more than 20,000 more. Just like the Demarest family, you must act quickly and leave the home. Don't waste time trying to save property. Things can be replaced - you can't.
Practice two ways out of every room in the home with every family member present. One way out is the door you used to enter the room, and the second way out needs to be planned. It is often times a window, but can everyone open the window and where does the window lead? Basement windows are often times too small to exit, and upper-floor windows might require an emergency escape ladder in the room to allow for a safe exit.
The family meeting place is an important landmark. With everyone going to the same place, it is easy to make sure that all family members are out and safe. This keeps family members from re-entering a burning building to look for someone who may already be outside. Tell the firefighters if someone is missing, as our protective gear is better suited to that environment than standard clothing. Rest assured, we will risk our lives to save those of your loved ones.
Never open doors that are hot. Use the back of your hand and feel the door as high as you can reach. If it is hot, use the second way out. If it is not hot, then carefully feel the doorknob, as metal tends to conduct heat faster than wood. If the door and knob are not hot, carefully and slowly open the door with your body pressed against the door. Look up from behind the door. If you see smoke pouring in, or the orange glow of fire, then push the door with your body until it closes. If there are still no problems seen in the hallway, then you can peek around the door frame to see if the way out is clear.
Once you are out of the house, stay out. Never go back into a burning building for any reason. Call 911 from outside the home, and report to arriving firefighters that everyone is accounted for or not and any information you may have as to where the fire was.
We can all learn from the Demarest family about preparedness. We hope you never need your escape plan, but it is always best to prepare for the worst.
Tom Kiurski is training coordinator for the Livonia
.
Carbon monoxide alarms are inexpensive safeguard
Carbon monoxide is odorless, colorless and - in the case of an elderly Florida couple recently - deadly. A husband and wife were discovered dead in their Florida home recently. The cause of death is carbon monoxide poisoning. Carbon monoxide is created when gas-fueled appliances, such as hot water heaters, furnaces and stoves, burn the gas fuel incompletely

High-rise buildings raise special safety concerns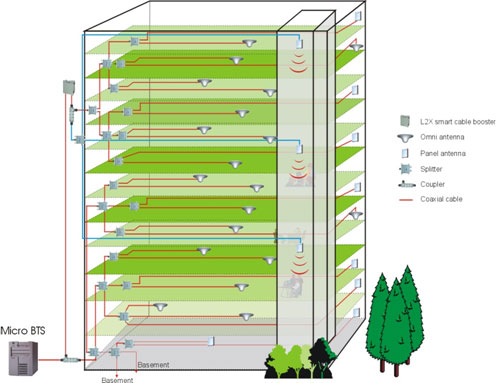 High-rise buildings have been a part of America's landscape for quite some time. While we don't have a lot of them in Livonia, many of you visit them on vacation, for work and to see friends and family. While newer high-rise buildings have many fire safety features built into them, sometimes things can go wrong.
A study was done on high-rise buildings and how people behave in them. The study found that 15 percent remain calm and act quickly and efficiently during fire alarm situations. They found that about 15 percent descend into hysteria and act in nonproductive ways. Where do the vast majority of the people who were studied fall? Most of them did nothing. They were in a state of bewilderment, or possibly a state of "let's wait and see before I do anything." Maybe they were the typical "deer in the headlights" or maybe they lived through too many alarms that turned out to be insignificant to react quickly.
Being in a large building that is unfamiliar to someone can be a bit overwhelming, especially when alarms are ringing and lights are flashing. Even people somewhat familiar with the building may have trouble coming up with a proper reaction. The study also interviewed survivors of the World Trade Center attack, and found that only 45 percent of them knew the building had three stairwells. Most of them were very familiar with the elevators, and knew of one stairwell. Only 50 percent of those studied knew that the rooftop doors would be locked if they proceeded up.
Codes allow for locking doors to the roof from the inside to keep occupants and visitors from walking on the roof, which can lead to problems.
The next time you find yourself in a high-rise building, look for safety features that you will need in an emergency situation. Once you do this a few times, it becomes second nature, trust me. Look for exit signs that are at an exit or point to an exit. Realize that elevators will drop to the lobby and stay there during any type of alarm situation. Do you think you make your best decisions on escape plans when you are wakened by an alarm in the middle of the night in a strange building? Make your plan before going to bed.
We are used to seeing buildings that have the traditional exit signs high on the wall. This is so that you have a good chance of seeing them in a crowd. In addition to that, many newer buildings are installing additional exit signs lower to the ground. The purpose for that is so they can be seen even when smoke fills the higher levels and you may be forced to crawl to an exit.
Automatic sprinkler systems have been around for quite some time as well.
They have a fantastic record of confining fires to a smaller size until fire department arrival, and have saved countless numbers of lives over the years.
In a study of high-rise building fires in buildings equipped with automatic sprinklers, in 95 percent of the cases, one or two sprinkler heads controlled the fire until fire department arrival. I like those odds.
Think about the high-rise buildings you frequent. Take a few minutes to plan at least two ways out, not including the elevators. It may save your life.
Tom Kiurski is training coordinator for the Livonia Fire Department.
Make sure students in Greek housing are safe from fire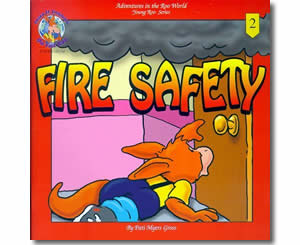 My daughter recently moved out of the house and into her college dorm. She also was accepted into a sorority. Having never lived on a college campus in my college years, this opens up another new chapter in my life. Like all parents, we take the safety of our children as the highest priority. Let's take a look at college Greek housing (sororities and fraternities) as it relates to fire safety.

On Aug. 29, a fire broke out in a sorority occupied by 95 women at Purdue University. The morning fire was called in as fire was coming from the back of the building. By the time firefighters arrived, the fire was coming out two windows and there was thick, black smoke coming from every other opening into the building. Firefighters put out the blaze quickly, and we are all thankful that no one died. But they could have.

The fire started in a common area of the building. Fortunately, a smoke alarm sounded and woke up several of the women, who then woke those in their rooms who did not wake up to the sound of the alarm. The fire was the result of an electrical appliance that fell behind furniture. Damage to the building was about $50,000 and many women lost all of their belongings, and they all had to relocate.

Some students live on campus, others live in Greek housing, and others may live elsewhere. The majority of fire deaths on college campuses happen in Greek housing, as these buildings may not have to abide by the stringent code requirements of the college and community. They also have young adults who are experiencing more freedom than they may be used to and engage in risky behaviors. Add the youthful feeling of invincibility to the mix, and it can turn deadly.

Make sure you inspect the room and building your child will be living in. Check on fire and/or smoke alarms, make sure they work, and hopefully you may even find an automatic sprinkler system. Remind your child about fire safety tips, such as checking that appliances are off before going to bed, not leaving cooking unattended and avoiding candles and smoking in the building.

Most young adults are quite computer savvy so ask them to visit one of my favorite college fire safety websites. It can be found at www.igot2kno.org and recently was upgraded. It was made possible thanks to a grant from the Department of Homeland Security's Fire Prevention and Safety program. This program focuses on fire safety, alcohol awareness and egress, which are all problem areas for college students around the country. The program is entirely web-based and free, providing games, videos and other media to help drive home the lessons.

Our college children are preparing themselves for the futures ahead of them. It is our job to make sure they do it safely.

Tom Kiurski is training coordinator for the Livonia Fire Department.

Don't let electricity spark a home fire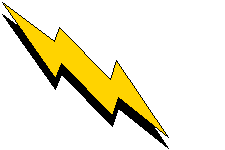 Many people are unaware that their homes may be "hot-wired" for a fire. This is more common in older homes, as many of them were built before stronger codes were in effect, or many have been worked on numerous times by homeowners throughout the life of the home.
One of the leading causes of house fires in the United States involves electrical issues. The United States Fire Administration (USFA) reports that in a normal year, around 68,000 fires are started by problems with electricity. Just last month, we had two fires break out in the same week in Livonia, and both were electrical in nature. There are some small things you can do and look out for to help avoid this problem in your home.
One of the biggest problems in homes is overloading the electrical circuit. This can happen when you plug too many appliances into the same circuit. This can heat the wires and start a fire. While the fire can start on the floor or at the appliance, it can also start behind the electrical outlet on the wall and burn undetected for a period of time. If you have problems with blown fuses or tripped circuit breakers, you should contact an electrician to help you distribute the electrical load in your home better.
Other problems that may point to an electrical issue are discolored or warm wall outlets, which can indicate that arcing is going on behind it. Flickering or dimming lights may point to a short in the wire, which needs immediate attention.
Inspect the electrical cords and extension cords in your home for cracks in the protective outer coating or any fraying. Avoid running electrical cords across doorways or under carpets, where they can have their coatings cracked or rubbed off easily. If you use extension cords on a permanent basis, you should have an electrician come out and add additional outlets and/or circuits to help you with that problem.
Newer homes that have ground fault circuit interrupters (GFCIs) in them have a system that is designed to shut off the circuit before a fire breaks out. This is a nice added safety feature that can be added to older homes when you have an electrician come out to update your home.
While the thought of any fire in your home is scary, some preventive maintenance of your home's electrical systems may be just what you need to help you sleep better at night. If a fire should break out while you are sleeping, make sure you have plenty of working smoke alarms in your home. They are always there and ready to operate when smoke is in the air. If they do go off, put your family escape plan into action.
Tom Kiurski is training coordinator for the Livonia Fire Department.
Smoke alarm is best piece of home safety equipment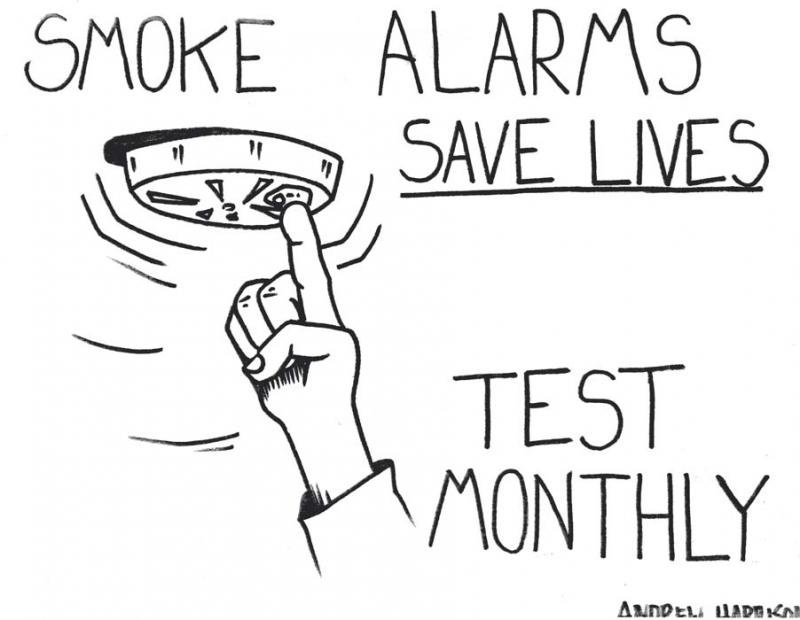 It happened again. In July, a 4-year-old boy heard a smoke alarm going off in his home, and he roused his sleeping parents in time to escape from a fire in their Indianapolis home. Fortunately, the sound of the smoke alarm woke the boy, who then ran screaming into his parents' bedroom. The boy, his parents and their three dogs safely fled the home as smoke and flames came up from the basement. The cause was electrical wiring in the basement, which was under renovation.

Philadelphia firefighters responded to a house fire in July as well. At that fire, smoke alarms went off, waking up the husband and wife. The husband followed the family escape plan and made it out of the home safely. The wife did not get out and ended up trapped by the fire in an upstairs bedroom. The husband did all he could do. He told his wife to stay at the window and to keep her head outside to get fresh air. Firefighters arrived, knocked down the flames and made their way upstairs for the rescue.

Stories like this happen on a regular basis. The single best piece of equipment you can have in your home from a safety point of view is the smoke alarm. Having a minimum of one per floor and outside sleeping areas makes sure they will detect smoke early and give warning to family members. Since most fires happen during the night when most people are sleeping, consider them an essential item in your home.

They may be hard-wired into your home's electrical system. They may be single-station, battery-operated units. They may be powered by a 10-year lithium battery. They may also serve other functions, such as being a carbon monoxide alarm, lighting up a lamp pointing the way out, or having a vocal message that allows users to record their own messages to family members. No matter how they are powered, or what options you choose, the smoke alarm is a life saver.

Once installed, they need to be tested monthly. Take the family on a trip through the home and let them press and hold the "test" button until the alarm sounds. While you are at it, make sure you test the carbon monoxide alarms as well. For those alarms powered by traditional nine-volt batteries, make sure they are replaced every year. Pick a date that is easy to remember, such as Christmas or your birthday.

Make sure that your family knows what to do if the smoke alarm sounds in the middle of the night. This is where your home escape plan comes into play. You should have two ways out of every room in the home, and an outside meeting place everyone goes to for accountability reasons. Once outside the home, you can call 911 and when the first arriving fire trucks show up, have one person let them know that everyone made it out safely, or if someone is missing and where they were last known to be.

Safety is something we all want. Will you take the few minutes necessary to make your home a safer one?

Tom Kiurski is training coordinator for the Livonia Fire Department.

Be A Player In Your Child's Sports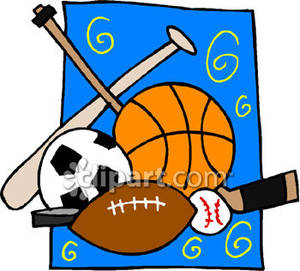 I am far beyond the age limit of actually becoming a player in childhood sports. What I mean by the headline of this column is for you to become actively involved in keeping your children safe during the sports seasons. There are approximately 30 million children participating in sports each year in the United States. As parents, we make commitments to teams, practices and scheduled games. Let's take this seriously and do our best to see that our children get through the season injury-free.
Whether or not your league requires it, having a physical evaluation every year is a great idea. These exams can help with the prevention and treatment of any underlying conditions the young athletes may have. If you regularly see a pediatrician, he or she may be able to fill out the forms for you. Your league may also have a physician who they use for their players so check into that as well.
Warming up and stretching before strenuous activity is essential. This helps the child avoid injuries such as muscle tears or sprains by stretching and releasing any muscle tension prior to game time. This can include a light run, jogging in place or almost anything that gradually brings the heart rate up.
Hydration is something that must be planned well before game time. It just makes good sense to keep children well hydrated by having them drink plenty of water before it comes time to work up a sweat. The fluid loss through perspiration has to come from somewhere.
Make sure you have the appropriate and properly fitted sports equipment recommended for that sport. This can help avoid minor and serious injuries by protecting those areas of the body most often injured in that sport. Check with your league if you are not certain what is recommended, and don't forget the sunscreen.
Offer to help your coach with coaching if you know the sport. If you are well qualified, you may be able to help with warm-ups, hydration stations or first aid if you have any expertise in these areas.
No one knows your children as well as you. Watch them for signs of fatigue, changes in mental status if they have been hit in the head, or anything else that may seem out of the ordinary. Your commitment to your child's health has to be the overall decision maker in any sport.
Sports can be a great way to teach children about team play and commitment, and can expose them to sports in a way they may not be able to experience otherwise. If you choose to take part in any of the sports offered in Livonia, make sure you take the time to be fully prepared and safe while playing.
Tom Kiurski is training coordinator for the Livonia Fire Department.
Fire safety tips could save lives of students headed off to school

With our youngest child, Beth, heading off to college this fall, there are some safety items I will try to emphasize with her before she leaves. While I can try to teach her safety tips in the best way I know how, I sometimes worry that I may not catch her at a moment when she is receptive to the messages. She has a lot on her mind, with roommates, life away from home, friends and the whole college experience. Some of the items I will tell my college-bound child are listed below. I hope you will share them with your college-bound students as well.
Make your own fire escape plan. Not all colleges emphasize fire safety to incoming freshmen. The buildings may not be fire sprinkler-equipped, alarms may be disabled or malfunctioning, exits may be inadequate and a number of other issues may exist that worry parents. Plan at least two ways out of every building you spend time in, especially the dorm room. If there is a fire, try to remember the plan (that you have hopefully practiced) and act on it - following the crowd may lead to disaster. Many people fail to make escape plans, and a fire causes them to come up with plans in a split second, which may be poor plans. The Station nightclub fire in Rhode Island in 2003 killed 100 young adults, most of them very close to an exit, but they followed the crowds to the jammed-up main entrance.

Act upon every fire alarm as if it were the real thing. I know that many fire alarms turn out to be false alarms, or alarms that may have malfunctioned. This does not mean the signal knows the difference between a false alarm and one that kills people. A fire occurred at Seton Hall University in 2000 that killed three freshmen. Many others were injured in the blaze, as many stayed in their rooms, believing this was a prank fire alarm. The resident assistant at that dorm building spoke at a fire conference I attended, and she gave a powerful presentation about the events she experienced first-hand, and the burn injuries she suffered trying to save her friends. Her presentation is on the Internet, and her name is Dana Christmas, so look it up and spend a few minutes watching that.

No one cares about your safety as much as you do. As a high school student attending an English class on the second floor of my school, the school fire alarm sounded. Several of us stood up to leave. Our teacher told us to sit back down, as he didn't think there was a fire and there wasn't a fire alarm scheduled for that day. We did sit down, which was the wrong behavior to take. While the alarm turned out to be false, we should be teaching kids to take every fire alarm seriously and evacuate the building.

Common factors found in a number of campus fires include a lack of automatic sprinklers, missing or disabled smoke alarms, the careless disposal of smoking materials, improvised cooking devices, candles left unattended and impaired judgment from alcohol consumption. I plan on going over each of these points with my daughter before she leaves. Will you do the same with your college-bound child?

Tom Kiurski is training coordinator for the Livonia Fire Department.
Learn the facts about fire escape planning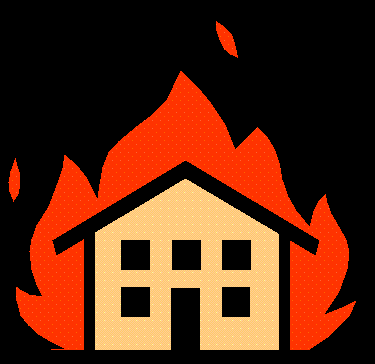 Close your eyes, stand up and spin around twice. Imagine you were awakened from a sound sleep by the blaring sound of your smoke alarms. What do you imagine would happen next?
If you are like many Livonia residents, you'll probably picture yourself walking through a cloud of light, white smoke, taking the time to gather valuables with you on the way out. You would probably only see a few flames flickering in the background, not blocking your way out. If any part of that is what you imagined, it's time to open your eyes.
I've been in the fire service since 1981, and I can tell you from my own personal experience that fire is nothing like what you may have just imagined. Here's the truth from someone who has been there:
A real fire is hot, hotter than any heat you've ever experienced. Sure, it starts small, but it grows quickly. The gases that are released from the flames are poisonous, and they're also hot enough to burn your respiratory tract. The smoke is black and hot, and spreads quickly through the building. It builds up at the ceiling level and banks down from there.
A real fire isn't the Hollywood-type you may have seen on television or in the movies. The scene of a fire is no time to realize that you have no idea how to escape from it.
Every home, including mine, needs a well-thought-out, well-rehearsed fire escape plan, made and practiced before an actual fire breaks out. My family has a plan, and I hope every Livonia family has a plan or will after reading this article.
National statistics show that most citizens haven't planned ahead. According to the National Fire Protection Association, only a quarter of the homes out there have planned and practiced a home fire escape plan.
Not having a plan can be a deadly mistake. Of the nearly 4,000 people who die each year in fires in the United States, about 80 percent of them die in home fires. If a fire strikes your home, will you be able to get out alive?
Take out your home escape plan, or make one. Include a sketch of the home from a birds-eye view, and draw in the walls and label the rooms. Discuss two ways out of every room in the home, and make sure the people in those rooms know them and how to use them. If you have any family members with special needs, such as newborns, discuss how to get them out safely and whose responsibility it is to do so. Make an outside meeting place where everyone goes to meet other family members to check in. Have one person tell arriving fire companies if everyone is out or not.
I've seen a lot of tragedy in my career and nothing could be more heartbreaking than to see losses that could have been prevented. Take it from someone who knows. Make and practice your home escape plan.
Tom Kiurski is training coordinator for the Livonia Fire Department.
Smoke alarms save lives
If you have been reading this column for any length of time, you probably have read about the importance of having working smoke alarms in your home. The statistics all point to safer citizens in homes with working smoke alarms, as opposed to no alarms or alarms that are not working. They are inexpensive and simple to install. If you still are not sold on installing and testing them, let's take a look at some recent fires in the news.

On July 14, a fire broke out in Clearfield, Utah, home of an 18 year-old man, who was watching his niece and nephew. The smoke alarms went off in the morning, awakening the man. He woke up and got both children out of the house. Besides the life-saving success story, the early warning provided gave firefighters the opportunity to attack the fire when it was still small. Damages to the home were an estimated $20,000-$25,000.

On July 16, a Ledgeview, Wisconsin, couple was sleeping in their home when the smoke alarm alerted them to a fire in an upstairs bedroom. This fire was also caught in its early stages, thanks to the smoke alarm. Fire damage was limited to one bedroom in the large, two-story home. Other parts of the home did suffer some smoke damage, but no injuries occurred in this fire.

Another fire broke out in the early morning hours at a Reynoldsville, Pennsylvania, home. A husband, wife and their two children, ages 9 and 12, escaped the blaze that destroyed their single-family home. The family was asleep when they were awakened by the smoke alarm sounding. They got themselves out of the home quickly and called the fire department from outside the home. The husband was quoted as saying 'We're thankful for working smoke alarms.'

On July 15, a short in the electrical panel sparked a fire at a home in Danville, Virginia. The early-morning blaze started in the basement and spread to the upper floor. The smoke alarm woke the lone occupant of the home, who escaped without injury.

Smoke alarms should be installed, as an absolute minimum, on each and every level of the home. They should also be placed outside of sleeping areas, but placing more alarms inside bedrooms makes good sense. They should be installed on the ceiling, where smoke collects during the early phases of a fire. The vast majority of smoke alarms are independent units that rely on a battery for power. The battery, in most cases, should be replaced annually and the unit should be tested each and every month.

Get the whole family involved on your monthly trek through the home, testing smoke alarms along the way. Discuss your family fire escape plan while you are doing this, and follow that up with a fire drill, starting with each family member in their specific bedroom. This makes sense as most fires start at night, when most people are sleeping. If you have any questions, please feel free to contact any Livonia firefighter for help.

Tom Kiurski is training coordinator for the Livonia Fire Department.

Fire safety may not be what it seems
Besides working full-time for Livonia Fire Rescue, I love teaching and learning about other fire departments, the various fire causes and ways to keep our citizens safer from the ravages of fire. Every once in a while, I have to stop and scratch my head.

The United States has many more fires per capita than almost every other country out there. We also rate poorly on the fire death and injury rate as well, falling far behind most other comparable countries. So, why do we have so many fires?

One reason may be our national attitude on fires. In the United States, we call so many of them "accidental." That merely means they were not deemed intentional. These fires could, in most cases, have been prevented with some common sense and fire safety practices put into place. If we have someone lose their home by fire, we do the neighborly thing and help them get through the tough times with outpourings of gifts and money. In Japan and other countries, severe penalties are imposed regardless of how unintentional the fire was. The crime is called "grave negligence" and can lead to sentences of imprisonment.

In Germany, you are personally liable for the damage done to anyone else's property if you were found to have caused the fire. If someone dies in the fire, it is a manslaughter charge. In France, insurance companies design their policies so that you will suffer a loss after any fire, even if it is not your fault. In Switzerland, insurance proceeds are used only to rebuild exactly the same structure on the same lot. No cash is given or offered, which keeps their arson rate much lower than ours.

Love it or hate it, the system we have is what we have. It's probably not going to change much in the near future. Let's take a look at how we can keep our homes safer from fire. First and foremost, have plenty of working smoke alarms in the home. Go around the home and test them with the family there, so that they can begin to recognize the sound it makes when it is activating. Take a look at your insurance coverage to make sure any loss you may take is an acceptable risk for your family. Many insurance companies offer a "home security" discount, giving you a reduction in premiums if you have deadbolts on your doors, smoke alarms and a fire extinguisher. Check into it.

Now head outside and make sure any fire you or your neighbor may have will not be able to easily spread to your home. Keep the grass and shrubs watered, eliminate long overhanging foliage, and clean up any stored materials between houses and garages. Install motion sensor lighting as a deterrent to people who don't belong in your yard. These simple steps can go a long way when it comes to fire safety.

Tom Kiurski is training coordinator for the Livonia Fire Department.

Children under age 5 are at greatest risk of dying in fire.
If you don't have children, you can pass on this article. Come to think of it, if you don't have children or never have children come to visit or don't go places where there are children, then you can pass on this article. Since Livonia is all about families, I hope we didn't lose anyone just yet, as we focus in on one of our most at-risk groups, children

Focus On Fire Safety: Fireworks
Every year in the United States, we celebrate the Fourth of July with community parades, picnics, barbecues, and fireworks – the things of which happy memories are made. But sadly, Independence Day also includes tragic events resulting from fireworks use. The safest way to enjoy them is through public displays conducted by professional pyrotechnicians hired by communities

Some Things To Know About A Fire Extinguisher
With so many fire extinguishers to choose from, selecting the proper one for your home can be a daunting task. Everyone should have at least one fire extinguisher at home, but it's just as important to ensure you have the proper type of fire extinguisher.

Don't Leave Kids Alone In Cars
individual: 5 numChar :2412-->TOTAL ELEMENTS IN ARRAY: 10TOTAL CHARACTERS IN ARRAY: 3005TOTAL CHARACTERS IN PAGES: 2412LAST PAGE CONTAINS: 593-->-->So far in 2010, 17 children have died in the United States while alone in a vehicle, and the summer is just getting under way

Have A Great Vacation, But Keep Safety In Mind.
Some of us like a very relaxing vacation destination, while others like to see as many of the sights that we can squeeze into the vacation time frame. Whether you fit one of those examples, or fall somewhere in between, you must spend a few minutes planning for the safety of your family as you prepare to head out and enjoy your vacation

Purchase needed fire safety equipment for your home
Whatever your hobby is, there is a certain amount of equipment that you should have on hand. If you are a hunter, you probably need some outdoor gear as this is where most hunting takes place, I assume. If you are a runner, you probably need a pretty good pair of running shoes

Fire Safety
Draw a floor plan of your home or apartment Be sure to mark all doors and windows. Know two ways out of every room If one way is blocked by smoke or fire, you can use the second way out. Plan an outside meeting place where everyone will gather Plan to call the fire department from a neighbor's home. Once out, stay out! Invisible toxic gases can kill you

Business Safety Tips
Confined Space Part 90 of the Michigan Occupational Safety and Health Act (MIOSHA, Act No. 154, P.A. 1974, as amended) requires general industry to prepare safe practices and procedures to protect employees from hazards of entry into certain confined spaces

Carbon Monoxide
Carbon Monoxide Every year, families lose loved ones to a silent killer. They weren't aware of the dangers of carbon monoxide. Carbon Monoxide (CO) is a colorless, odorless gas that robs the body of oxygen needed to survive. Physical symptoms of CO poisoning include; headaches, nausea, vomiting, dizziness, watery eyes, disorientation and convulsions

Page Last Updated: Oct 07, 2012 (10:21:06)